Help your employees feel:
more energy
more productive
more motivated
and certainly more appreciated
"Even if you were to look past the immediate, fiscal benefits of implementing wellness programs like reduced healthcare costs, you'd still find a plethora of long-term benefits that are almost unquantifiable, from overall improvement in team health habits to heightened attention and creativity from team members. The benefits for taking care of your employees are truly endless if you are willing to invest in your people."-Tarin Calmeyer, Chief Wellness Officer at Remote Team Wellness
My presentations are beneficial to your company by offering employees access to the latest nutrition and health information, as well as a professional health coach who can steer staff in the right direction.
I offer presentations (in person or via webinar) on the topics below or can tailor a workshop based on your staff's interests. The sessions below include Q&A, handouts, recipes, shopping lists, recommendations, and resources where applicable.
Kick the Sugar Habit: Do you feel like you're addicted to sugar? In this workshop, you'll learn about how developing a sugar habit is a natural coping mechanism for your body and the first steps to finally overcoming the cravings. You'll also discover mindfulness strategies that help you make healthier choices and get more enjoyment out of your food, how to avoid self-sabotage, and more.
Meal Planning: Save Time and Money: Save your precious time and hard-earned money by incorporating meal planning into your lifestyle. This class includes all my best tips for every part of the process of finding recipes, grocery shopping, cooking, and more. Bring your favorite cookbook to start your own meal plan!
Supporting Immune Health: In this workshop, you will learn what the immune system actually is and where it lives in the body.  Recognize what factors can disrupt your immune health in daily life and make those connections between these disruptors and your health status. This class will teach simple lifestyle practices that you can incorporate on a daily basis. Plus foods and herbs you can incorporate into your daily routine that will continuously support your immune health!
Reach wellness goals together through 6-month group health coaching sessions. The programs cover nutrition and other health and lifestyle topics that help improve the performance, productivity, and happiness of your staff. Sessions can be held via video in a private online group, or in-person.
We can also tailor sessions to your employee's particular needs.
Please contact me for more details on my group coaching program and rate.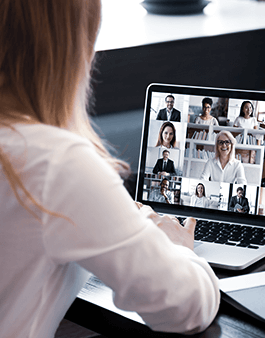 Setting realistic goals
Getting rid of the diet mentality
Creating balanced meals
Nutrition myth busting
Food as medicine
Exercise regimens that work for YOUR body
Intuitive eating
Self-care strategies
Meal-planning and understanding food labels
…and more!
Make wellness goals fun and exciting with some "healthy" competition! These challenges are run once a month for a full month.
For employees who would like a completely personal program, tailored to their specific, individual needs.
Please contact me for more information and rates.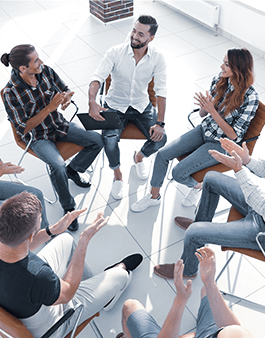 Meditation
Movement/Exercise
Sugar Detox
Pantry Clean-out/makeover Healthy Lifestyle Challenge
We can also tailor challenges to your employee's interests!
ONE-ON-ONE COACHING: available in 3, 6, or 9 sessions.
5 Tasty Good-For-You Desserts
Keep your sweet tooth happy! Make treats that:
Won't trigger cravings
Won't lead to weight-gain
Contain energy-boosting, mood-sustaining ingredients
Will keep your body functioning efficiently